b&b Associate Financial Planner & Coach (100% Virtual)
Financial planning is a tough and sensitive business. Our clients count on us to be there for them as they're going through some pretty big, and often emotional decisions while getting their financial lives in order. Brunch & Budget is growing fast and is looking to hire an Associate Financial Planner.
We need someone who's game to shake up the financial services world with us. You are unafraid to think big and, at the same time willing to roll up your sleeves and do the hard work and in between stuff that it takes to help clients make real progress with their money.
We have a diverse clientele, so you will learn how to understand and be sensitive to the unique financial planning needs of People of Color. It is important to us to continue to build a diverse team to reflect the needs of our clients, so we encourage POC, women, and those of us also traditionally left out of the financial planning field to apply.
We are a small company, so this will be an all-hands-on-deck role. As you know, there is a lot of behind the scenes work that makes for a successful financial planning relationship. We want you to be involved and invested in the operations and processes that we use to serve our clients and give them a truly magical experience.
Our clients are at many different stages of life. They are freelancers, professionals in the corporate world, actors, writers, lawyers, small business owners, educators, psychologists, researchers, coders, designers, photographers, doctors.
They want to pay off debt, buy their first home, start a family, quit the the job they hate, travel regularly, start a side business, become more mindful of their spending, eat out less (or more!), take adult gap years, invest in their futures, and make career changes.
To accomplish all of this, our clients need help understanding their cash flow, knowing how much they can spend and save each month, understanding their health insurance, retirement plans, tax returns, credit reports, and bank statements.
Most importantly, our clients want to be active participants in their financial lives. They don't need or want us to do everything for them, but they might need some hand holding along the way. We serve as their advisor, sounding board, cheerleader, accountability partner, and confidant. We are not a one-size fits all operation and you'll learn a lot about a lot at this job.
All our services can be found at brunchandbudget.com/services. If you want to learn more about the inner workings of our business model and processes, you can listen to a recent Michael Kitces interview: https://www.kitces.com/blog/pamela-capalad-brunch-budget-budge-nudge-pockets-see-change-monthly-mx-moneyguide/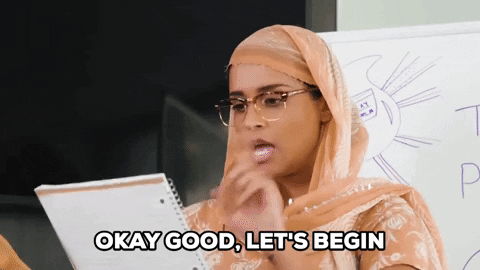 The most important aspect of this role is being able to empathize with clients and put yourself in their shoes. When you meet with clients, you will be listening, advising, coaching, and counseling often all at the same time and need to be coming from a place of understanding and non-judgment. Show us how you've demonstrated this in your past work.
The ability to manage yourself and your own schedule, as well as communicate remotely via messaging, video calls, and emails throughout the day. We are a virtual firm so transparent, internal communication is vital. Tell us how you communicate with your colleagues and coworkers now and how you would do it differently in a virtual role.
The desire to dig into all aspects of the business. This isn't just a sales role or financial planner role, this is a role where you will be helping build a company, and that means it isn't always glamorous. The hours are long and the expectations are high. How will you add value to our business in the first 90 days?
A love of technology and vision for how it can support a client relationship. Here's a sampling of our tech stack: Dropbox, GSuite, MeisterTask, Acuity, Zoom, WordPress, Streak, FileCloud. How do you currently use technology in your personal and professional life in a way that benefits you and your work?
A desire to pursue a designation like the AFC or CFP. We will require that you obtain your Series 65 and AFC within 6 months of starting.
For Budge & Nudge Clients:
Handling new client onboarding, including running onboarding calls
Creating and delivering financial plans, including cash flow modeling, spending/savings recommendations, debt paydown, credit report analysis, what-if scenarios, insurance needs, investment recommendations, estate planning, etc.
Building & maintaining client portals, financial plans and action steps/tasks
Promptly answering all clients questions via email or Meistertask
Researching complex financial situations and draft client emails
Handling all financial advocate calls, which include calling student loan servicers, credit card companies, collections agencies, investment companies, accountants, estate attorneys, etc.
Attend and take notes during meetings
Helping create processes to streamline financial planning service model, including creating checklists and training manuals
For See Change Clients:
Facilitating monthly cohort calls, group accountability, and group challenges
Attending all-community meetings and welcome parties
Managing Mighty Network comments, messages, and events for your cohort 
Supporting clients through education sessions and courses within the Mighty Networks platform
Meeting with See Change clients for initial planning sessions and seasonal check-ins to help them achieve their financial goals
Coaching clients through the Recipe for Wealth and 5 Financial Stages, which includes tasks around income, budgeting, saving, investing, estate planning, taxes, etc.
This is a full time position, but not your typical 9-5. We work remotely and have families and other responsibilities outside of work. Our clients also might need us outside of the typical work hours, so it's all about getting the job done and not clocking in and out at certain times.
If you've never been part of a small start up, we recommend you research what other people's experiences have been working at very small companies. The stakes are higher, the work is tedious and high level at the same time, and every moment of work really counts. If you want busy work or want to be able to zone out, this isn't for you.
The job is virtual and remote. The ongoing client relationship is done over video chat, phone calls, task management software, and email and all operations are in the cloud. Working remotely can mean more flexibility, but also more responsibility, communication, and self management.
The intention of this role is to train someone in an associate planner role with the goal of fully transitioning to a lead planner within 1-2 years, depending on the experience you have when you start.
Compensation. The big question. We are trying to build something different from the ground up, so in all transparency, compensation won't be as competitive as other firms to start. Since we are a smaller firm, we will also have the compensation conversation more frequently as we continue to work together and there is a lot of room for growth.
We will most likely be starting someone in the associate planner role between $50-60k, depending on experience. 

We plan to re-evaluate compensation every 6 months.
100% health insurance coverage (after the first two months)

401k with match (after the first year)

We don't track vacation days (just get the work done)

A new work laptop

$200 Annually towards your home office needs 
Memorial Day

MLK Day

Presidents Day

July 4th

Labor Day

Juneteenth 

Indigenous People's Day

Employee's Birthday (every employee can take their birthday off)

Full week of Thanksgiving 

Last 2 weeks in December and 1st week in January (3 weeks total)
Start date for this position would be May 1 or sooner.
So, If We Haven't Scared the Sh*t Out of You Yet...
Please submit a cover letter AND short video + a link to your LinkedIn profile to nicole[AT]brunchandbudget[DOT]com. We'll reach out to you if we'd like to speak with you.