Brunch & Budget Financial Planner & Coach – 100% virtual
About Brunch & Budget and the role:
Financial planning is a tough and sensitive business. Our clients count on us to be there for them as they're going through some pretty big, and often emotional decisions while getting their financial lives in order. Brunch & Budget is growing fast and is looking to hire a Financial Planner & Coach.
We need someone who's game to shake up the financial services world with us. You are unafraid to think big and, at the same time willing to roll up your sleeves and do the hard work and in between stuff that it takes to help clients make real progress with their money. 
We have a diverse clientele, so you will learn how to understand and be sensitive to the unique financial planning needs of People of Color. It is important to us to continue to build a diverse team to reflect the needs of our clients, so we encourage POC, women, and those of us also traditionally left out of the financial planning field to apply.
We are a small company, so this will be an all-hands-on-deck role. As you know, there is a lot of behind the scenes work that makes for a successful financial planning relationship. We want you to be involved and invested in the operations and processes that we use to serve our clients and give them a truly magical experience.
Who our clients are:
Our clients are at many different stages of life. They are freelancers, professionals in the corporate world, actors, writers, lawyers, small business owners, educators, psychologists, researchers, coders, designers, photographers, doctors. 
They want to pay off debt, buy their first home, start a family, quit the job they hate, travel regularly, start a side business, become more mindful of their spending, eat out less (or more!), take adult gap years, invest in their futures, and make career changes.
To accomplish all of this, our clients need help understanding their cash flow, knowing how much they can spend and save each month, understanding their health insurance, retirement plans, tax returns, credit reports, and bank statements. 
Most importantly, our clients want to be active participants in their financial lives. They don't need or want us to do everything for them, but they might need some hand holding along the way. We serve as their advisor, sounding board, cheerleader, accountability partner, and confidant. We are not a one-size fits all operation and you'll learn a lot about a lot at this job.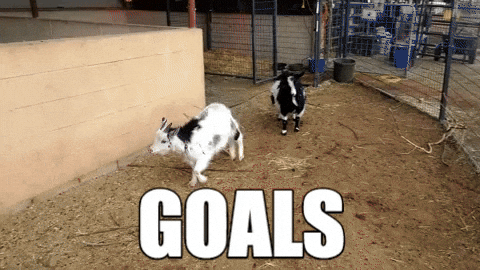 Our business model and services:
Our goal is to make financial planning as accessible as possible for as many people as possible. We offer a few different services to accomplish this:
First Brunch – the meal that started it all. We used to meet with people for a meal 1-1 to discuss their finances and have since set up virtual brunches to make this pay-what-you-can service affordable for anyone.
Budge – our 12-month financial planning, coaching, and advocacy program. This is where you will most likely spend a big portion of your work. We have 4 strategy calls to put together a comprehensive plan for our Budge clients and meet with them once per month to guide them through implementing all our recommendations. We also serve as their financial advocates and join them on phone calls and screen shares with other financial professionals and institutions.
Nudge – our 3-month financial planning intensive, where we have the same 4 strategy calls as mentioned above, but instead the client implements the recommendations on their own with an additional month of unlimited email support after we complete their plan.
See Change – our 12-month group financial planning community for People of Color where they work with you as a financial coach and advisor in a cohort setting with light 1-1 support.
OpenInvest – in 2021, we will be launching a socially responsible investment portfolio using OpenInvest's advisor platform. This will be a supplemental service to our Budge, Nudge, and See Change programs.
Just One Thing calls – for people who meet with us for a first brunch and want to have another one-off meeting, we have them schedule these calls to follow up and get additional advice.
All our services can be found at brunchandbudget.com/services. If you want to learn more about the inner workings of our business model and processes, you can listen to a recent Michael Kitces interview: https://www.kitces.com/blog/pamela-capalad-brunch-budget-budge-nudge-pockets-see-change-monthly-mx-moneyguide/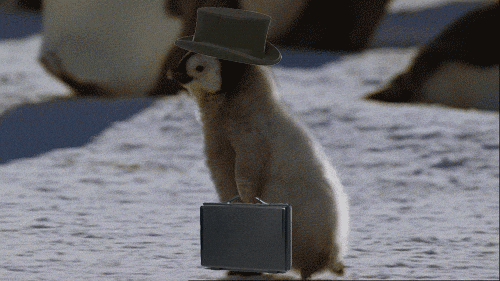 A note on Brunch & Budget and COVID:
COVID hit our clients and our company hard, like it did everyone. As soon as we saw the potential economic impact this would have on our communities, we immediately put together a COVID resources document, booked free financial uncertainty workshops with our partners, and set up virtual pandemic support brunch sessions where we encouraged people to truly pay what they could. 
We did 145 virtual brunch sessions, held 18 workshops, and did 17 IG lives in the span of 8 months in our efforts to reach as many people as possible and make financial planning as accessible as possible, especially during this time. 
We share all of this with you because the work is far from over. There is an urgency, anxiety, and tension around what this is going to look like long term for people's personal finances and our economy and country as a whole. Our clients are nervous. We are too. 
It is also a time where we've all been forced to re-examine what our values and priorities are and if we've been living and working in a way that is impactful and fulfilling. We are proud to be able to do this work and are looking for someone to join the team who is ready to dig ALL the way in with us. Our clients are also hopeful. We are too.
Here's what we need from you:
The most important aspect of this role is being able to empathize with clients and put yourself in their shoes. When you meet with clients, you will be listening, advising, coaching, and counseling often all at the same time and need to be coming from a place of understanding and non-judgment.

We are not micromanagers and want people who are self-starters. This job requires discipline and the ability to manage yourself and your own schedule, as well as communicate remotely via messaging, video calls, and emails throughout the day. We are a virtual firm so transparent, internal communication is vital. 

The desire to build a business with a growing team and someone who is interested in an ethical startup vibe with meaningful and purposeful work. This role requires you to wear multiple hats. Along with financial planning and sales, you'll most likely be involved in other business processes and decisions outside of those roles as the 5th employee. This great work requires great energy.

We all work very closely as a team and we are in this together and we expect this person to be a great communicator, especially since we work remotely. None of us know all the answers, but we've learned that by talking things through as a team and working it out together, we can come up with some pretty amazing solutions. 

A competence around technology and vision for how it can support a client relationship. You know how valuable it is for the client experience. 

A clear connection to our core values and mission around being the catalyst for a power shift. We believe that personal finance is a revolutionary act and are actively working to close the racial wealth divide.

You have an AFC with at least 1-2 years of client-facing experience OR a CFP or Series 65 with 1-2 years of client-facing experience. If you do not have a CFP or Series 65, we will require that you obtain your Series 65 within 3 months of starting.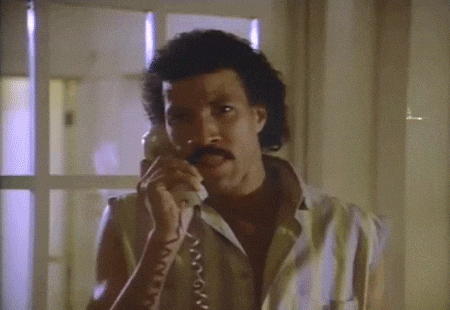 Here's what you'll be doing:
Meeting with client-prospects for 1-1 Brunch & Budgets

and Just One Thing calls

and following up with prospects to sign up for ongoing services

Managing client relationships with a mix of Budge clients, Nudge clients, and See Change clients

Advising clients on their investments held with Brunch & Budget/OpenInvest

For Budge & Nudge clients:

Creating and delivering financial plans, including goal setting, cash flow modeling, spending/savings recommendations, debt paydown, credit report analysis, what-if scenarios, insurance needs, investment recommendations, tax planning, business planning, estate planning, etc.

Meeting with Budge clients virtually on a monthly basis to help them implement their plans and proactively managing client plans/tasks

Building & maintaining client portals, financial plans and action steps/tasks and promptly answering all clients questions via email and Meistertask

Facilitating relationships with clients' other financial professionals, i.e. accountants, bookkeepers, attorneys, insurance agents, investment advisors

Researching and advising on complex financial planning situations, sometimes outside the scope of traditional CFP/AFC education

Holding clients accountable, keeping them on track with their goals and action items, and being proactive in engaging them with their finances

Handling all financial advocate calls, including calls to student loan servicers, credit card companies, collections agencies, investment companies, and doing screen sharing calls to help clients open accounts, understand benefits, and review financial websites
Facilitating monthly cohort calls, group accountability, and group challenges

Attending all-community meetings and welcome parties

Managing Mighty Network comments, messages, and events for your cohort 

Supporting clients through education sessions and courses within the Mighty Networks platform

Meeting with See Change clients for initial planning sessions and seasonal check-ins to help them achieve their financial goals

Coaching clients through the financial roadmap, which includes tasks around income, budgeting, saving, investing, estate planning, taxes, etc.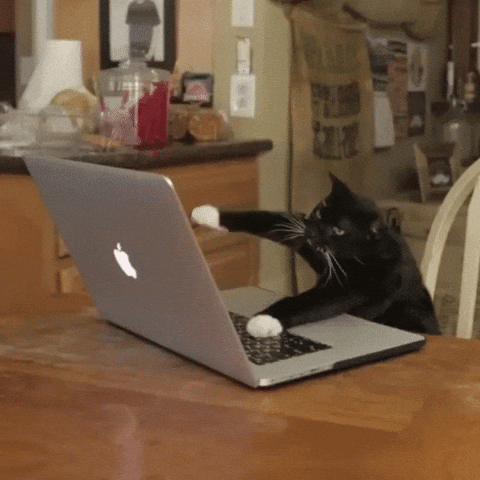 FAQ's answered:
This is a full time position. Honestly it's more than a full time position. That means 40+ hours per week, hours outside the typical 9-5, and doing the work that it takes to get the job done. 

We are currently a team of 4 and all work very closely together. If you've never been part of a small start up, we recommend you research what other people's experiences have been working at very small companies. The stakes are higher, the work is tedious and high level at the same time, and every moment of work really counts. If you want busy work or want to be able to zone out, this isn't for you.

We have always been a virtual company, so we have an established culture around working remotely. The ongoing client relationship is done over video chat, phone calls, task management software, and email and all operations are in the cloud. As you've may have learned the hard way recently, working remotely can mean more flexibility, but also more responsibility, communication, and self management. 

Compensation. The big question. We are trying to build something different from the ground up, so in all transparency, compensation won't be as competitive as other firms to start. Since we are a smaller firm, we will also have the compensation conversation more frequently as we continue to work together and there is a lot of room for growth. 

We will most likely be starting someone in this role with a base salary of $60-65k, depending on experience.

As you build up your client relationships, you'll receive bonuses depending on how quickly you're able to contribute to the growth of the business. Bonuses are based on a combination of how many clients relationships you manage and the overall revenue of the firm. 

We do have benefits! Up to $500/month towards health insurance coverage (after the first two months), 401k with 3% match (after the first year), and we don't track vacation days (just get the work done).

Start date for this position would be March 1, 2021 or sooner.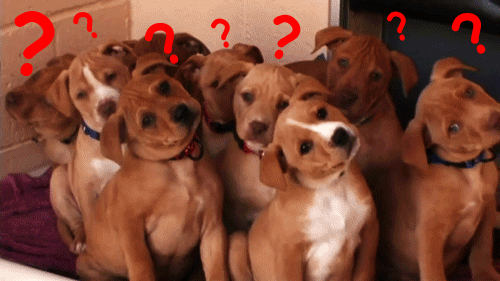 So if we haven't scared the sh*t out of you yet:
Please submit a cover letter AND short video (5 mins or less) + a link to your LinkedIn profile to pam[AT]brunchandbudget[DOT]com. We'll reach out to you if we'd like to speak with you!